"There is NO POWER in being someone else
There is ALL POWER in being yourself"

~Delxino Wilson Debriano


b4 there was the "god" concept it was all about the "Goddess"

b4 there was the "patriacrchy" (father/man) it was all about the
"matriarchy" (mother/womban)

So What happened? Think about it... 1 + 1 = 2


Often Imitated, Heavily Duplicated

TO THE BLACK-AFRIKAN WOMBAN..

TO THE AFRIKAN GODDESS IN YOU THANK YOU!

IF YOU FEEL THIS AND OVER STAND IT,

PLEASE FEEL FREE TO REPOST IT

AND SHARE THE LOVE TO OTHER BROTHAZ ESPECIALLY SISTAZ.





WE ARE IN NEED OF HEALING.





-YOUR BLACK-AFRIKAN MEN DO LOVE YOU AND FOREVER WILL!!!



YOU HAVE TO OVASTAND A VERY SIMPLE THING FIRST!!! IF YOU WERE A GODDESS?? AND YOU WERE WORSHIPPED BY EVERYONE? WHY ARE YOU WORSHIPPING SOMETHING THAT IS NOT OF YOU WHEN YOU ARE THE CRADLE OF CIVILIZATION AND MOTHER OF THE UNIVERSE???

THIS IS WHAT THEY DID TO YOU DURING SLAVERY??

THE BLACK-AFRIKAN WOMBEN MUST NEVER WORSHIP AN AFRIKAN GOD


The Devil's Advocate: A Spiritual Man's Case Against God




A YOUNG AFRIKAN GODDESS'S CALL TO BLACK WOMBEN

GODDESS DELILAH SPEAKS! PLEASE RESPOND SISTAHS!!

THE LOVALUTION IS NOW! WE ARE IN A STATE OF EMERGENCY!

WE MUST EMERGE N SEE!





CLIP FROM THE MOVIE SANKOFA
PURCHASE THE MOVIE!!! TEACH OUR CHILDREN


.






http://www.msplinks.com/MDFodHRwOi8vc2Fua29mYXN0b3JlLmNvbS9jYXRhbG9nL2hvbWVwYWdlLnBocA==
ACTUAL CLIP OF SANKOFA MOVIE

Women and Spirituality - African Goddess Culture




A Woman on a Mission – Pastor Ray Hagins 1



A Woman on a Mission – Pastor Ray Hagins 2



A Woman on a Mission – Pastor Ray Hagins 3


CENTER>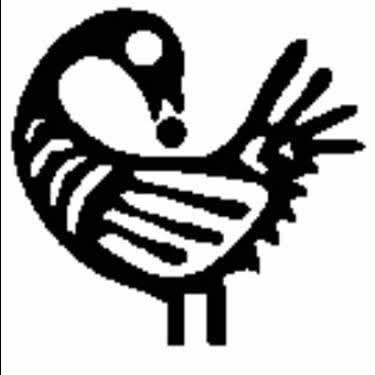 The concept of SANKOFA is derived from King Adinkera of the Akan people of West Afrika. SANKOFA is expressed in the Akan language as "se wo were fi na wosan kofa a yenki.



"
Literally translated it means "it is not taboo to go back and fetch what you forgot".




"Sankofa" teaches us that we must go back to our roots in order to move forward. That is, we should reach back and gather the best of what our past has to teach us, so that we can achieve our full potential as we move forward. Whatever we have lost, forgotten, forgone or been stripped of, can be reclaimed, revived, preserved and perpetuated.




Visually and symbolically "Sankofa" is expressed as a mythic bird that flies forward while looking backward with an egg (symbolizing the future) in its mouth.





THAT'S WHY "KNOWING THYSELF" & KNOWING OUR PAST IS SO IMPORTANT. ALL OF OUR PROBLEMS WE ARE EXPERIENCING NOW, FROM PROBLEMS WITH MEN, RELATIONSHIPS, UNHAPPINESS, FAMILY…ARE ALL INTERCONNECTED. GIVE THANKS FOR ALL THAT YOU HAVE DONE AND REMEMBER MAMA…WE HAVE ALWAYS LOVED YOU….WE ARE JUST BOTH MENTALLY SICK AND HAVEN'T MADE THE TIME TO FIND OUT HOW AND WHY.



LET'S HEAL!!!


(PLEASE PRESS REFRESH SO YOU CAN VIEW TRIBUTE IN IT'S ENTIRITY)


..
Get Your Own Player!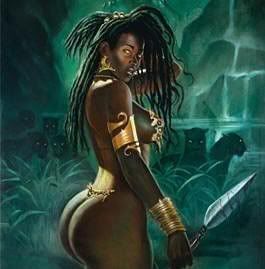 Warrioress

by Haiti Bluez

We cannot be complete without each other
With out you!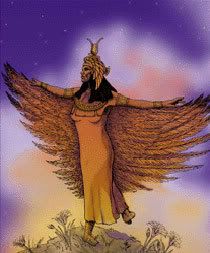 Not with any other woman
Or any other lover
It's all about you!


And only you!
It is you we want!
It is you we crave!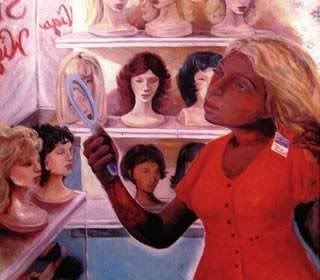 But right now we are both
Psychologically dazed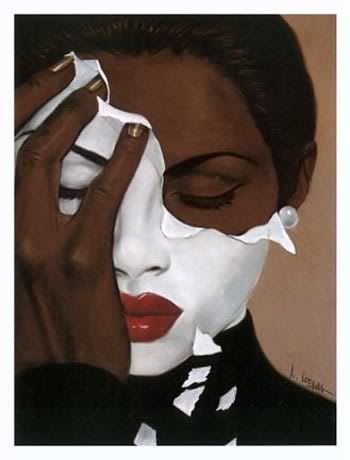 In our own mental maze
Because we've adapted to non-Afrikan ways


Baby, tell me you haven't forgotten
That we are
Not were enslaved
It's up to us to change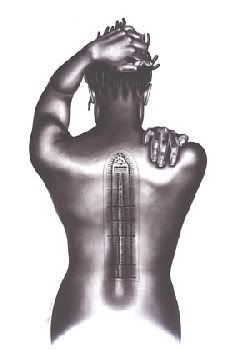 We are living proof
You are the one
Who is true
No matter the problems we go through
Always remember


We
Come
From
YOU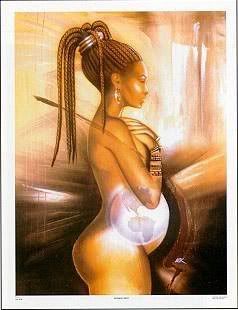 So if you are sick
Then
We
Are
Sick
Too


This is a inevitable understanding
A self ex- planetory truth


Even though we are on our own personal journey
The destination is the same stop


And same place
It seems like too many of us
It is vanities and quick fix self gratification highs
We chase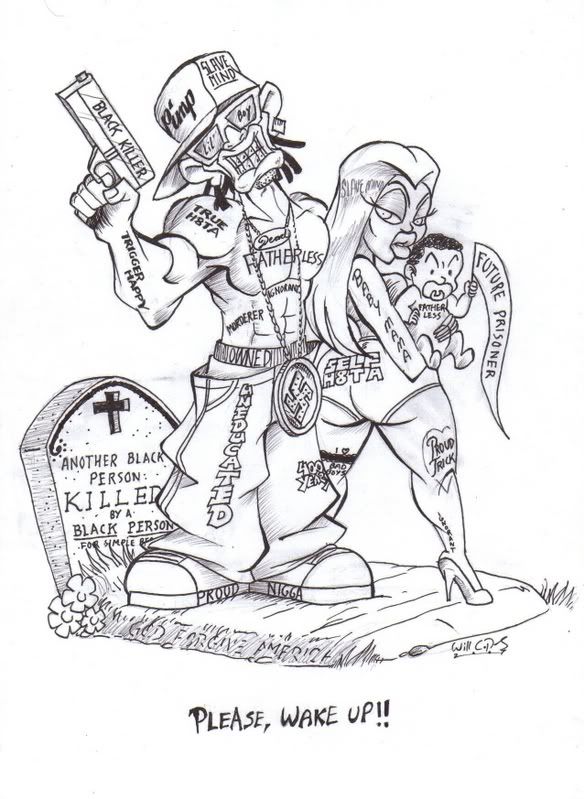 Instead of each other
A frickin piece of paper called money
We choose to embrace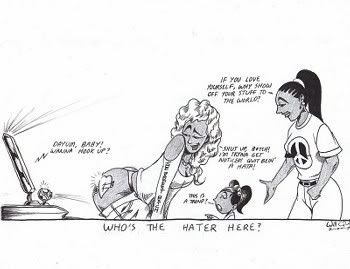 In this time and space
We can and will change


When we learn to re-center ourselves
Through our Afrikan culture and unity
Only then will we see how far we range
Through Nature's grace


Giving up these negative passions
Which in turn produces mental cruelty
Reorganizing our personal chemistries
So we can heal


Individually
As well as communally
We have to get in that AFRIKAN state of mind
Be on that mental grind
Through our own rhythms and rhymes
With our Divinely Godly given chimes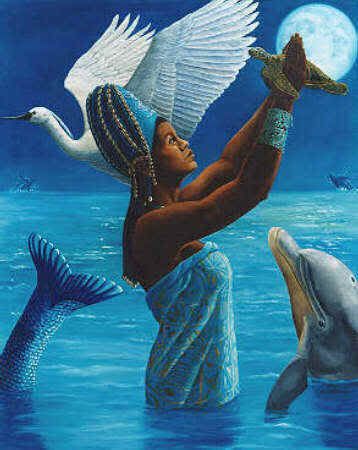 That resonate like the fascinating flashes
From the very impulses
You leave behind


Afrikan Warrioress
It is not an accident
That mother nature
Built us by design


Is it a crime?
That we are both victims of the same paradigmn
The origin of man kind
So we must search deep within us


For our greatness is sacredly divine
Within each experience
We must relearn to love
To seek
To trust
To find


Acknowledgement is the first step in recovery
We've suffered far too long
From conquer and divide
Let's stop fallin for the okey doke
Get rid of this temporary blindness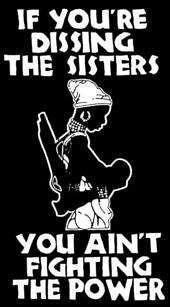 The attractive distractions
Against our personal and community enhancements
Are just blessings
In disguise
Peep game


Real eyes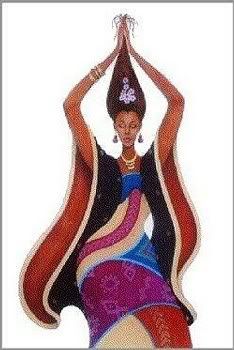 Real lies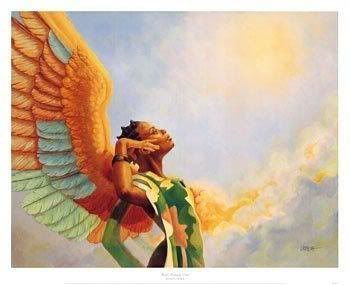 REALILZE!!!

We must love
Like we have never loved before
Our truths and our lies
Are forever intertwined
It must come from inside


Let it go Mama
For your history
Is mine
Neva forget that
Mother Nature and balance will come back


But only when the ladies request the selecta to
Bring dat chune back pon rewind
Pulllllllllllllll up!!
As the Honorable Marcus Mosiah Garvey Says
"Be Black, Buy Black, & Think Black
And all else will take care of itself


Black Star says to keep it balanced with that
"Knowledge of Self"
Determination
And we will build
For we are the people


Who know how make something
Out of nothing
Original masters of creation


Fa real
Our ancestors have standing monuments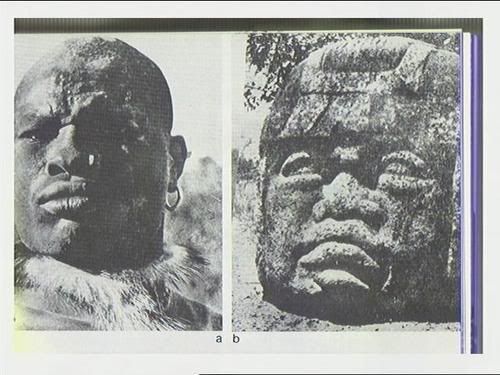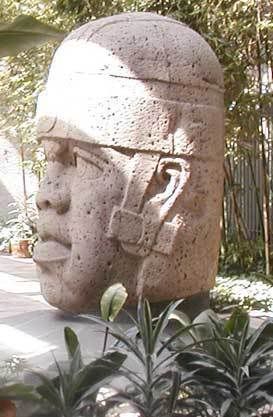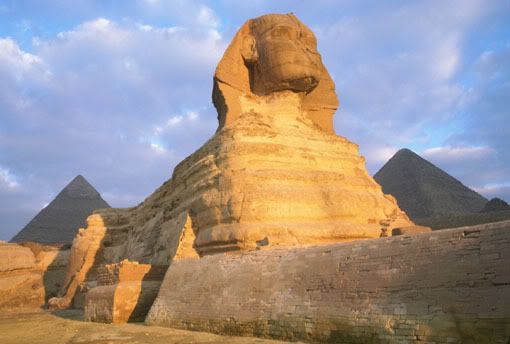 Which can attest to how
How we drill
We'll have each other
Whenever we need help
We must be that deal
In order for us to properly heal
We must be that postive energy


That creates
That positive energy
Do you see that?
"Knowing Thyself"
As well as knowing thy enemies


Being humble with self
Creates a refreshing inner peace
Stress release
Strech your body
Stretch your mind
And feel your chi increase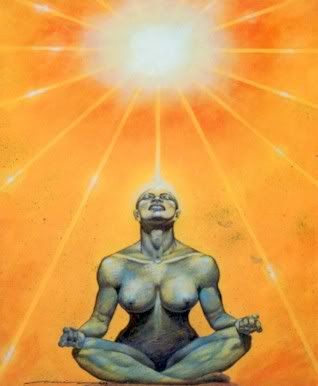 Do you feel that?
Give it a try
Put the bullshit behind
What we need from you is understanding
For the babies
We gonna ride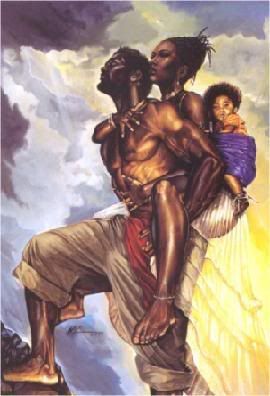 Please try
So that our children see their
Mommies and Daddies
The whole Black-Afrikan family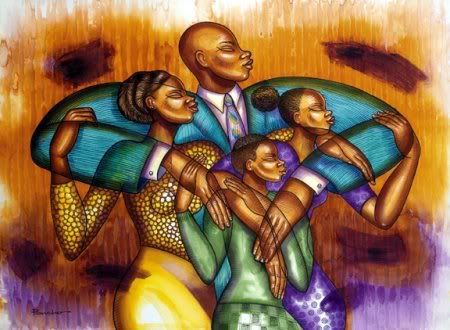 Collectively strivin
And when Mommy finally recognizes
That she is the cradle of civilization
..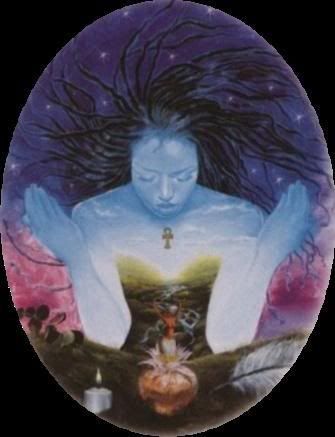 Then she will know what to do
And what's right
So she can pass the love down
To future seeds and generations
Mommy has reawakened


She's alive
So amazin
Like the sun's shine
We'll stay blazin
Don't give up on us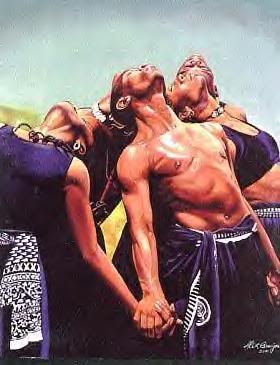 ..


Please
Be patient
We are victims of the same discriminations
We will rebalance ourselves
With positive vibrations
And always remember
That our love for you goes ancient


As Malcolm says
"You educate a woman
You educate a nation"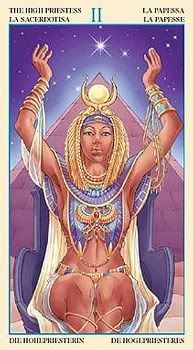 Afrikan Warrior Empress
Your are
Sacred
Bless



BLACK WOMBAN WE LOVE YOU




************************************************************************************

TO EVERY BIOLOGICAL/NON-BIOLOGICAL MOTHER

THANK YOU FOR YOUR SACRIFICES!!!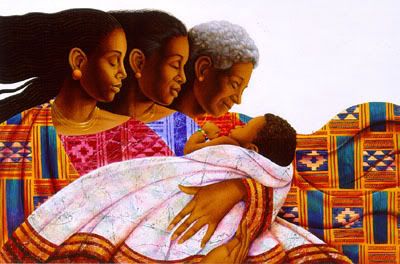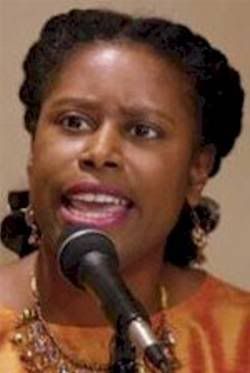 Former Congresswoman
2008 Presidential Candidate Cynthia Mckinney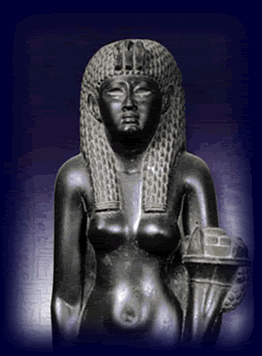 Cleopatra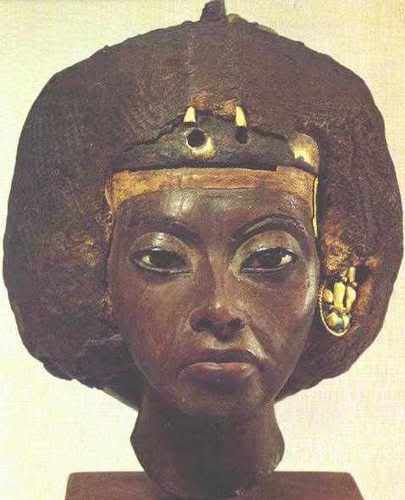 Queen Tiyi


Goddess Auset (Isis)


SARA BAARTMAN (ALL WOMEN MUST KNOW HER STORY)


Last Empress of Hawaii
Empress Liliuokalani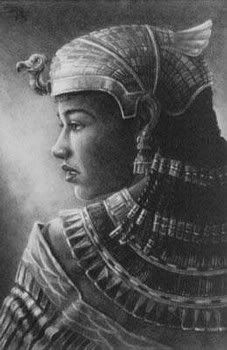 Empress Nefertari


Assata Shakur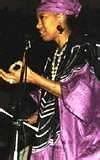 Dr.



Marimba Ani


Goddess Nut


Empress Hapshetsut



The Goddess Oya


Empress Nzhinga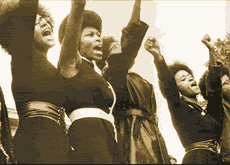 Sistahs of the Black Panther Party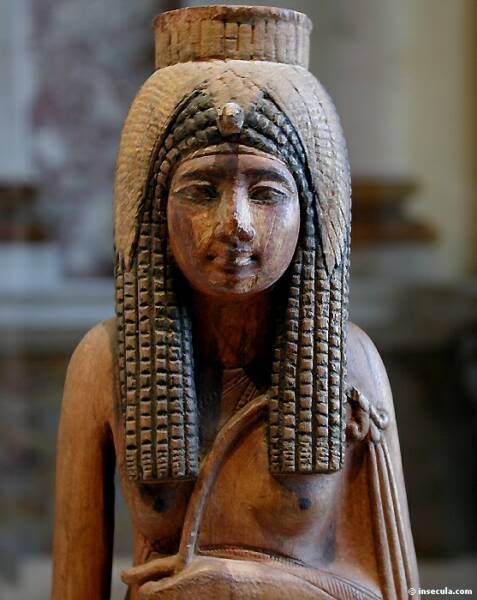 Empress Amhose-Nefertari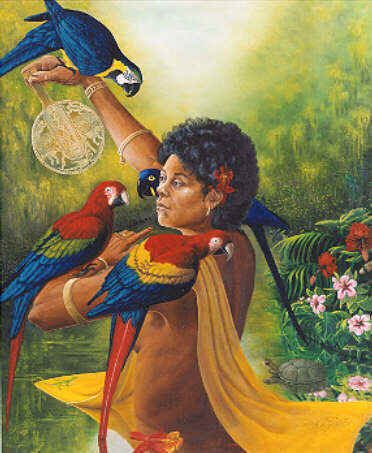 Goddess Erzulie


Sistah Souljah


Empress Yaa Asantewaa


Empress Makeda


"Mother of the Matrix" Sophia Stewart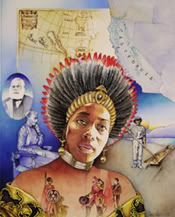 Empress Califia (California)


Empress Nandi



Empress Nanny of Jamaica


Empress Anacaona of Xaragua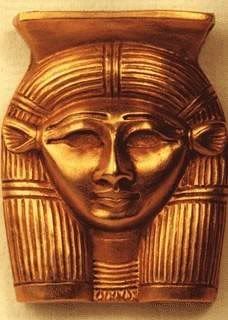 The Goddess Hathor


Empress Amina of Zaria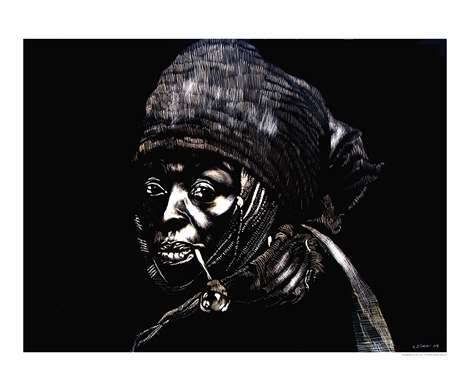 Harriet Tubman


TO THE MANY MORE SISTAHS..

WE PAY HOMAGE!!

THANK YOU ONCE AGAIN FOR YOUR EXISTENCE.



AND ALWAYS REMEMBER EVEN THROUGH THESE TRIALS AND TRIBULATIONS, YOUR BLACK-AFRIKAN MEN DO AND HAVE ALWAYS LOVED YOU!
This my page link. If you feel the vibe add the link.



It's time to Heal!!

Be sure to check out my top twelve too.





HAITI BLUEZ
YOU CAN ALSO VIEW THESE WONDERFUL SLIDE SHOWS...OF COURSE WHEN YOU HAVE TIME. THERE ARE ALSO MORE ON MY TOP 9 OF MY TOP FRIENDS LIST. THESE ARE SOME VIBEZ TO CHECKOUT FIRST. ENJOY..AND ONCE AGAIN THANK YOU FOR BEING A WOMBAN.



..



Afrikan Warriyah Empress
AFRIKAN WARRIOR EMPRESS SLIDE SHOW


http://www.msplinks.com/MDFodHRwOi8vV1dXLk1ZU1BBQ0UuQ09NL0JST1dOU0tJTkxBREVF


AFRIKAN LOOOOOOOVE KEMESTRY POETIK STORY & SLIDE SHOW

"Ode to the Black-Afrikan Couple


http://www.msplinks.com/MDFodHRwOi8vV1dXLk1ZU1BDRS5DT00vQUZSSUtBTkNPVVBMRVpTVEFORFVQ


THE SPOKEN "O" RGASM SHOW

SENSUAL, SOULFUL LOVING CLASSIC JAMS AND GROOVES OF THE 70'S
W/A SPLASH OF SPOKEN WORD


http://www.msplinks.com/MDFodHRwOi8vd3d3LnNwb2tlbm9zaG93LnBvZG9tYXRpYy5jb20=
HAITI BLUEZ FEATURED ON "EVER SO COSMIC"